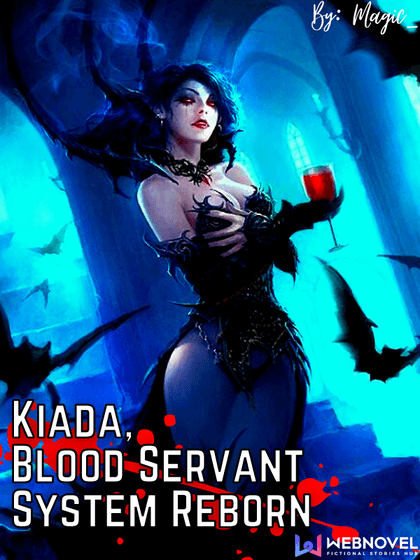 Kiada, Blood Servant System Reborn
Summary
A world devoid of magic is invaded by 9 gods and dungeons. A warring world sees peace for the first time in decades, but the strife is traded for the quest to gain ultimate power from a dungeon core. While the humans race to gain power, the gods secretly pit the nations against each other.
Kiada, a tank, is the first to ever complete a dungeon and receive the prize, but the prize is not as was advertised. Kiada gets a system called The Blood Servant System, but with it, she will all gain leadership of one of the four Guilds in her city, becoming a Guild Master. Follow Kiada as she gains blood servants, builds up the guilds from the ground up, collects Guild members, looks for artifacts, sells goods and tries to stop the gods before they destroy the world. 
Kiada is one of the five Harem Leaders in Reborn, a game world that has trapped players in an endless loop. The five leaders are fighting to reach the final Zodiac world to defeat Aegis and stop the Reset, and the unknown entity known as MainFrame. Kiada has complete the first 12 game worlds and had tried to enter this game world once before, but failed, leaving all of her harem members behind in this world. After fighting through the game worlds again with only the help of two other Harem Leaders Hyde, and Bhan, Kiada has reentered the Zodiac world, Pisces, to find her girls and prevent the Game Master from destroying this world. 
Join discord for nitro and merch giveaways! link is in the synopsis! Enjoy the book! 
https://discord.gg/hQHJrZCYZu
The art on the cover is not mine and I could not find the source of the image, so if you are the artist please let me know and I can either take it down or give you credit, thanks.
For merch:
https://www.patreon.com/Magic_
3rd Series in the Reborn Collection
My discord: Magic/Epictap/XBO#7267
Discord page: https://discord.gg/hQHJrZCYZu
Instagram: ddcmagic_
Twitter: @Daniel_smiles
This book series is part of the Reborn Collection along with Harem Reborn and Hyde, Worldwalker Reborn
Chapters
swap_vert
Latest to Oldest
Read the rest of the series here!