I should be a hero but now...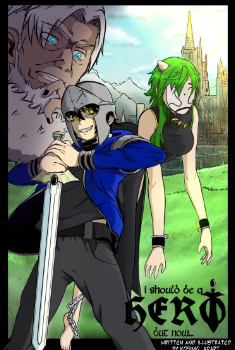 Genre(s)
Action, Fantasy , Isekai
Summary
In a world ruled by demon king and ancient tyrants god, only the legendary hero Lascas can save this tragic situation, but the hero is gone and disappeared without a trace. Meanwhile in the metropolis of tokyo , the young Asato Koyahira, find a girl that no other sees, the mysterious girl, with a strange flash send Asato in another world as a reincarnation of the legendary hero, but the transfer did not go well.
Will he be able to return to his world alive?