Eudaimonia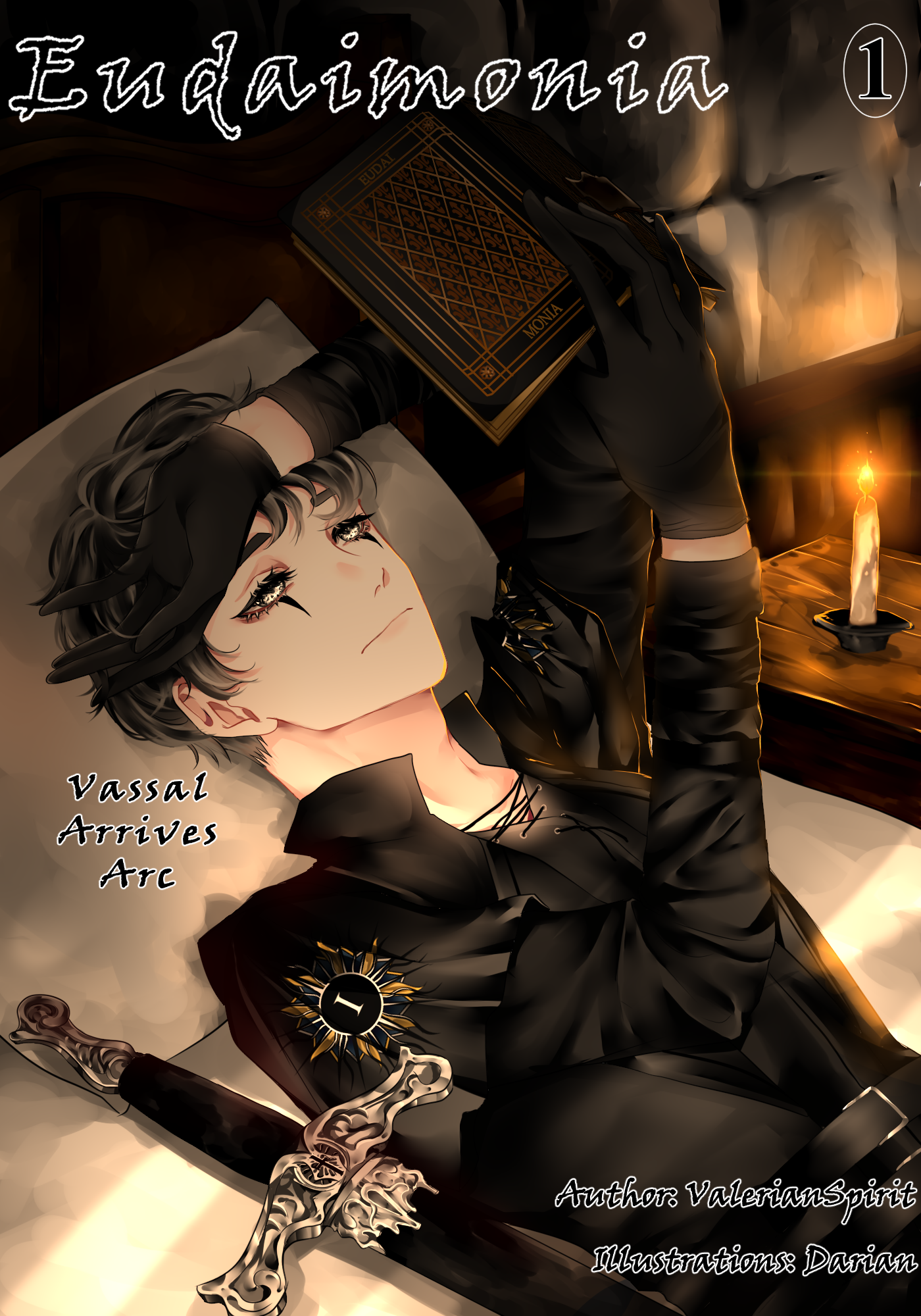 Genre(s)
Action, Thriller, Supernatural, Horror, Fantasy
Summary
Eudaimonia follows the story of Amaru, an eighteen year old resident of Deareth.


Accompany him as he ventures throughout the realm of Spiriath: home to diverse and dangerous Possessions, the mystically ominous Aberrant Vessel organization, and the two Gothic peoples: Humans and Vampires.


Will Amaru be engulfed by the world and its inhabitants, or will he achieve: True Eudaimonia!
Next Chapter: June 28th, Monday!
Instagram: @valerianspirit
YouTube: @Valerian Spirit