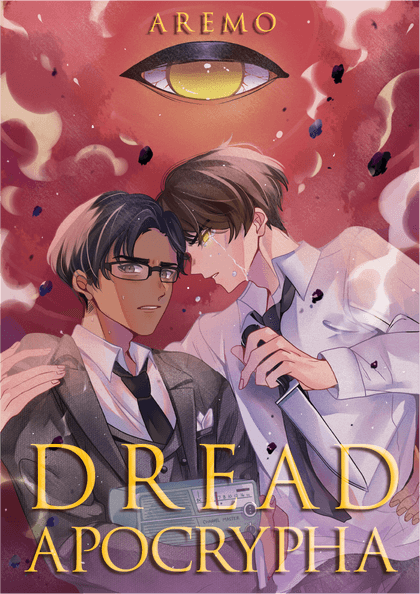 Dread Apocrypha
Summary
Life is a dreadful, writhing nightmare.

Yumena craves normalcy—a beautifully mundane life for him and his lover, Kouta. Boredom is preferable to the relentless night terrors that haunt him each evening. A powerful creature stirs in Yumena's horrific dreams, and its influence seeps into the real world. The entity warns Yumena of the incoming apocalypse and throws humanity's immediate future into jeopardy. "The Master" demands human sacrifice to satiate its endless hunger. Yumena must commit murder to stave off the end of times—but can he stomach the bloody path laid in front of him?

Presenting Aremo's debut webnovel: Dread Apocrypha.

Chapters
swap_vert
Latest to Oldest
Read the rest of the series here!