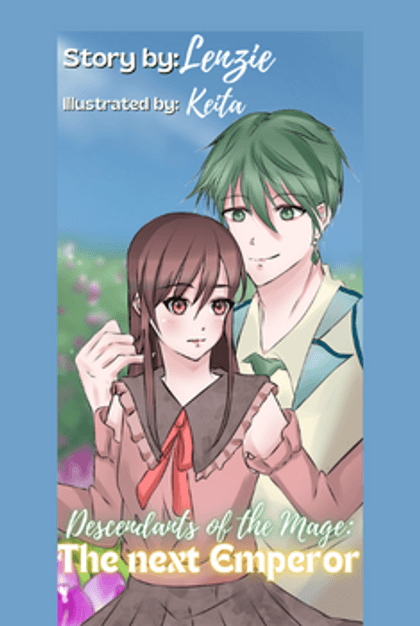 Descendants of the Mage: The Next Emperor
Summary
No memories of her past. A girl was summoned to another world, her soul was transferred to an almost dying maid in the midst of a robbery attack. There he met Leigh Von Ytonrye, an exiled prince who was outcast due to his origin. He came from the lineage of the mage Hero created the oracle stone. Which, later on became the fear of every Kingdom.
The girl was later named Lyn Forsythe. She is smart, even Leigh and his friends noticed that. On their search for the magical item that will unlock the oracle stone they will later find that Lyn is the key to their mystery. Together they will conquer the Kingdom of Asteria and crown Leigh as next emperor.
Chapters
swap_vert
Latest to Oldest
Read the rest of the series here!