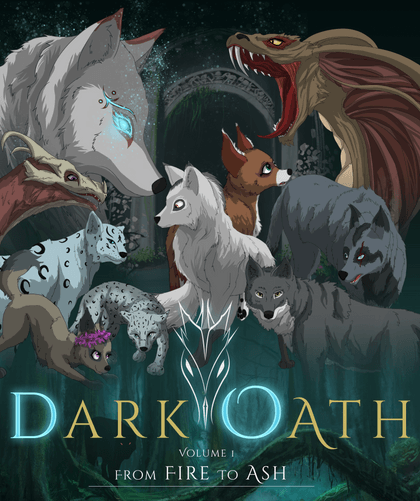 Dark Oath
Summary
Welcome to the mystical and fantastical world of Annungil. The first comic series follows a young willow fox named Elawen who was raised by Nirya, the protector and leader of the Draugs (wolves) of Erevorn. At the turn of the new millennium, they discover something that should have stayed forgotten. I warn that this story is unforgiving and not a lovely hero's tale, but rather the unfortunate story of friendship, betrayal, and sacrifice.
Follow us on Instagram! https://www.instagram.com/tabbyderp/

Join us on Discord! discord.gg/xFJFNHhuzQ
Support us on Patreon so we can one day focus solely on the comic! https://www.patreon.com/DarkOath

Chapters
swap_vert
Latest to Oldest
Read the rest of the series here!