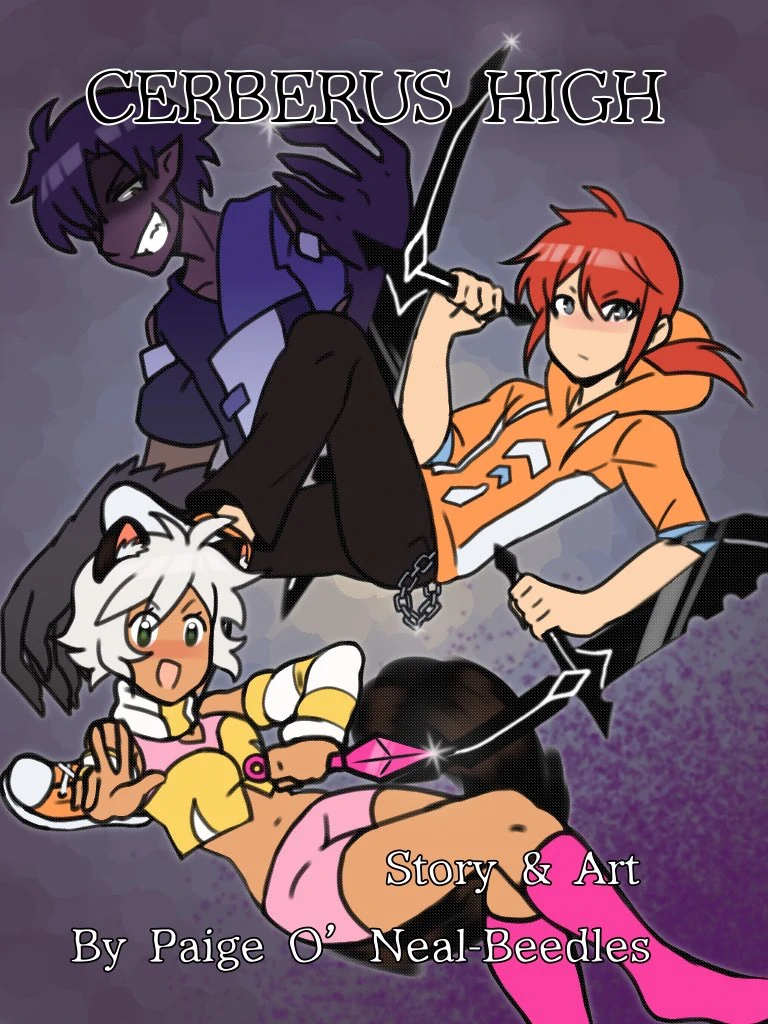 CERBERUS HIGH
Summary
The story of Cerberus High is set in a fantasy version of earth where humans live amongst canine humanoids called canid breeds. Enter Kazuki Akai, a seemly normal human boy that, due to an incident that happened five years ago, is condemned to the titular school. With zero means of defending himself against the delinquent beasts that run rampant in the school, Kazuki accepts his sorry fate. That is until he meets the eccentric tanuki Sherbet Summers who befriends him and becomes his bodyguard, ensuring his protection. As more and more secrets are uncovered about the notorious school, Kazuki becomes hellbent on weeding out all the evil that plagues it all while trying not to lose his humanity!
Full Book: https://www.amazon.com/Cerberus-High-Paige-ONeal-Beedles/dp/B08C8JHJM5
Chapters
swap_vert
Latest to Oldest
Read the rest of the series here!