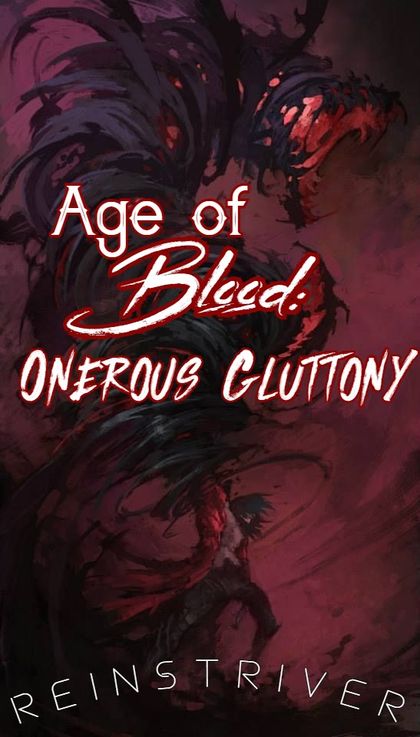 Age of Blood: Onerous Gluttony
Summary
It is a path of Onerous Gluttony, that Lars must walk on.
The Aureum Colosseum; A place that encompasses both Hope, and Despair. A place that carries both Joy, and Fear. A place that brings either Fame! Or Death! Criminals dread to be sent there, as Slaves! Warriors desire to fight there, as Gladiators!
What happens when one man purposely sends himself there as a prisoner? An enslaved animal with no rights? A mere young lad he may seem to be, and for as harmless as he may appear... This Lars, as he is called, harbors a curse like no other.
"Gifer be my name! Gluttony be our shame!"

An insufferable being, shackled to an insufferable youth.
For what purpose have these two gone to the colosseum as slaves? For what reasons does Lars suffer as he does? And how exactly did the two come to be inseparable despite the spite they harbor for one another?  
Chapters
swap_vert
Latest to Oldest
Read the rest of the series here!